Maths week 16th - 2oth October
We had GREAT fun for Maths week in 4th class this week. Children participated in maths games, maths art, maths trails and even found their maths eyes . A BIG thank you for all the parents who came in to help with 'Maths for Fun' over the past 5 weeks. Take a look at some of our activities we carried out during the week.
School maths trail
---
Maths week winners
Crazy Hair day
On Friday our school participated in 'Crazy Hair Day' in aid of SVP. A big thank you to everyone who took part as we raised over E3,100. Check out our crazy hairstyles, some very artistic styles in this classroom.
Newtown Blues visit
On Thursday the Newtown Blues players came in to show us the Joe Ward Cup they won on the weekend against Dundalk Gaels.
Ancient Rome
Claude Monet
After reading about Claude Monet the children were so excited to put their painting skills to work. Take a look at our take on Claude Monet!
Full Moon Festival
Our trip to Oldbridge
Powered by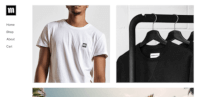 Create your own unique website with customizable templates.